Crazy Ed's Chili Beer OFFICIAL WEBSITE
Subscribe to get the latest Chili Beer information
Chili Beer
THE FIRST AND ONLY ORIGINAL BEER WITH A SERRANO PEPPER INSERTED IN EVERY BOTTLE
---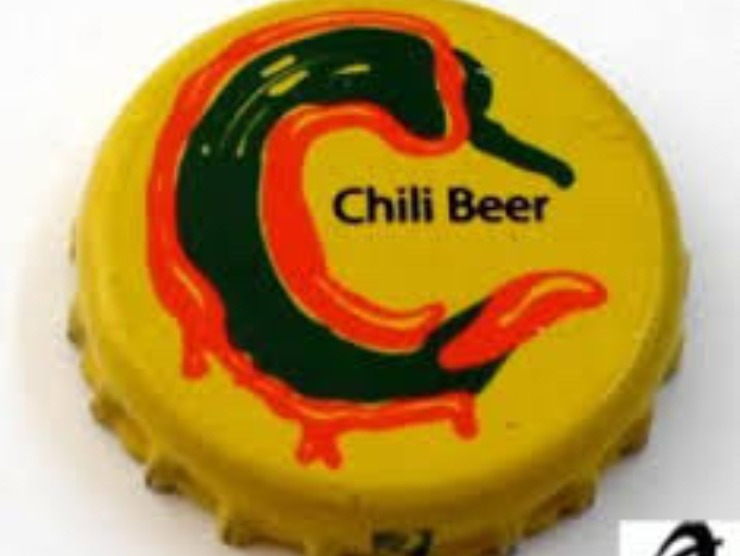 CHILI BEER IS
NOT

IN PRODUCTION AT THIS TIME

I sold the brand to Cerveza Mexicali and they sold the brewery to Modelo. Modelo decided to not produce it.

We are searching for a brewery in the USA or Mexico to produce the brand again.



MONEY

IS THE BIG QUESTION IN THE EQUATION

I'm 85 years old, I can put the whole deal together but I don't want to run the company. There must be someone out there who would like to be or is already in the beer business who would like to produce this beer.
CHILI BEER IS THE MOST UNUSUAL BEER IN THE WORLD.
We were the first to come up with the idea and no one has copied it since. It's not easy to make and Crazy Ed Knows how the whole operation works.
Want to know more?
GET IN TOUCH WITH US
If you or a group of people would like more information on how to bring back Chili Beer click here.
Sometime in 1991, I got a call from a man that owned some Mexican Restaurants in California. He was looking for someone to bottle private-label beer for his restaurants and had…
April 27, 2023